That's right guys, on Saturday the 18th of May I got to meet my blog BFF,
Becky Bedbug
! We arranged to meet in Bristol because it's half way between the two of us and it's a pretty awesome city with lots of things to do! I can reveal that Becky is not a 50 year old man and she actually does look like the pictures on her blog, and yes, her boobs are as big and wonderful as they look. (
While we were eating lunch Becky pointed out my "I <3 Boobies" wrist band, so yes I do appreciate good boobies when I see them!)
So, without further ado, here is my fun day with a Bedbug!

8am I woke up, ate breakfast and put my make up on. My eyeliner went on perfectly straight away I took this to mean that today was going to be a good day! I walked to the station to catch my train at 9:25am.
10am
The "train manager" (apparently... that's what he called himself!) checked my tickets and so I made myself comfortable and got stuck into my book!
11:30am
I arrived at Bristol Temple Meads and found out which platform Becky was arriving at and went to wait on a bench with my book.
(I was absolutely shitting myself at this point, I might add.)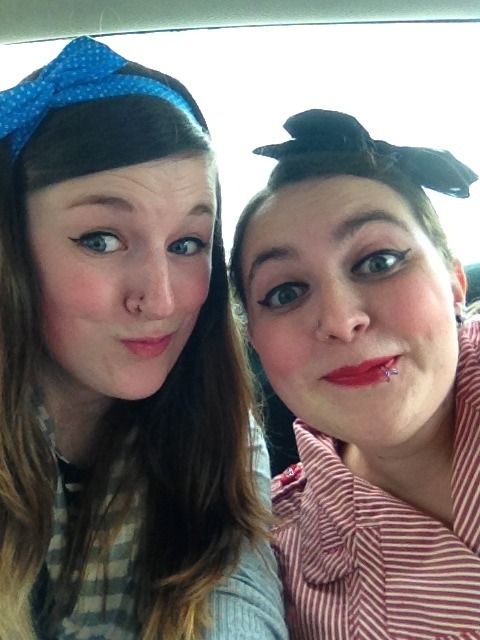 12pm
I greeted Becky from the train, walking up to her nervously waving and then gave her a big hug, obviously. She wasn't as short as I thought, which I was
so
glad about! I'm always wary about looking like a giant when i'm walking around with short friends! The start of our adventure was a bit of a nightmare when we realised that Cabot Circus was a little way away from the train station and we would need some cash to get there using either a bus or a taxi, so we spent a good ten minutes walking around not knowing what to do, the only cash machine around was the one in the station which were behind the barriers we had already walked through, nightmare!